Mul-T-Lock Cylinders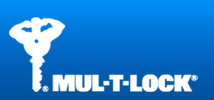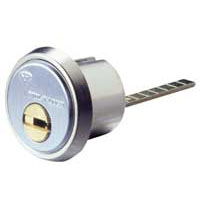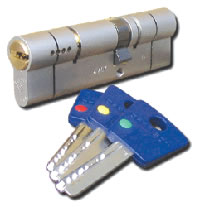 Prospect Locks are proud to announce they are now suppliers of Mul-T-lock Garrison and Integrator cylinders for homes and businesses alike.
The Mul-T-lock Garrison is a 7 pin cylinder and gives far higher security for doors than a standard 5 pin "Yale type" cylinders. They can be used on both homes and business premises. The cylinder keys are based on the "dimple" setup with the keys being cut on both sides and are fully reversible.
These cylinders come in different styles. The rim cylinder can be used to upgrade the basic "Yale type" cylinders on timber doors, and the profile cylinders are used on both Upvc and aluminium doors.
When the cylinders are installed, you receive a "key card" with the code for cutting new keys from. Although it is not necessary to have this card to replicate the keys, it is always the best to produce this to be sure that the correct key combination is cut for your locks.
For more information on the Mul-T-Lock range that we stock, please contact us by calling by phone or to email, click HERE