Lock Snapping
Lock snapping is a simple technique which
takes advantage of the weak point in basic
euro cylinders, to expose the locking
mechanism within your door, potentially
leaving your property and belongings
vulnerable. Effectively, lock snapping
"breaks" the lock in two (see diagram 1).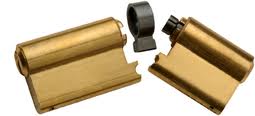 There have been many improvements to
reduce these types of attack. New standards
have recently been introduced to overcome
this problem by using Anti-Snap cylinders
like UAP Zero Lift. These have anti-snap cuts
on both sides of the cylinder. If
unreasonable force is applied to one end of
the cylinder, it only breaks away to the antisnap
line (see diagram 2), but leaves the
locking mechanism still inside the door and
your door secure. For added security, these
cylinders also incorporate anti-pick and antidrill
pins adding to the security of the lock.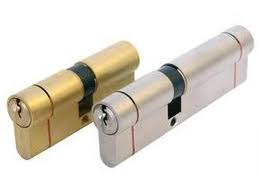 The quickest and most cost effective way to
protect your property from lock snapping is
to upgrade basic euro cylinder locks to
security enhanced locks.
We at Prospect Locks now stock the UAP
Zero Lift Cylinders which incorporates the
anti-snap feature.
Call us today to upgrade your cylinders to the UAP Zero Lift Anti-Snap cylinders